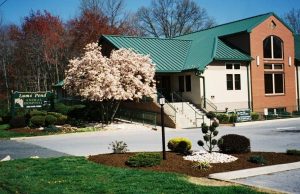 Our professional and courteous staff at Lums Pond Animal Hospital will provide you with the best possible medical, surgical, and dental care for your beloved pets. Your pet's health and well-being are very important to us and we will take every step to give your pet the best possible care. We believe in promoting responsible pet ownership, preventative health care, and educational opportunities for you to best care for your pets.
Lums Pond Animal Hospital will take emergency cases during office hours when possible as well as less urgent medical, surgical, and dental issues. We are experienced in all types of conditions and treatments. Beyond excellent pet care, we make our hospital comfortable and take steps towards providing a fear-free experience for your pet so they enjoy their time and relate going to the vet as an enjoyable outing.
We offer a number of resources on our website for you to learn about taking care of your pet. We believe the best veterinary care for animals required ongoing nutritional health, proactive dental care, and wellness-focused problem prevention. Please contact us at (302) 836-5585 or email us and we will promptly answer your questions.
We look forward to taking care of your family!
Pet Health Library
Lums Pond Animal Hospital is pleased to provide a library of professionally written articles updated by practice experts and reviewed by practitioners to bring you the most up-to-date, trustworthy pet health information.
Browse Articles